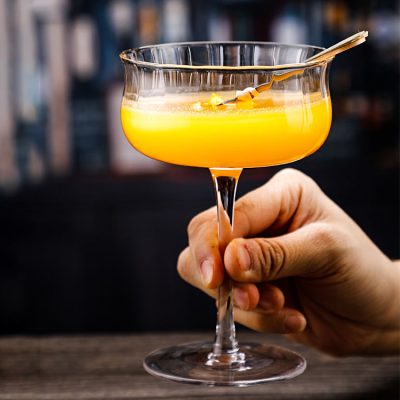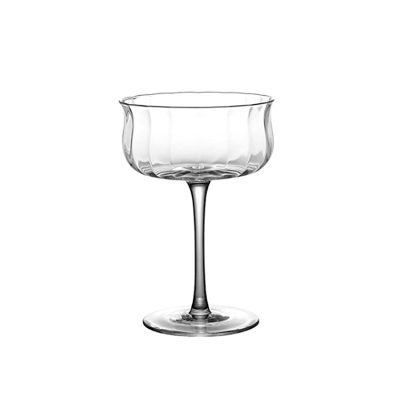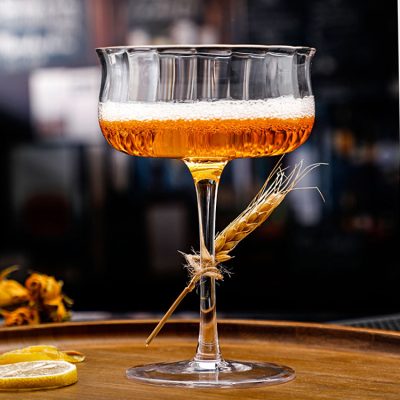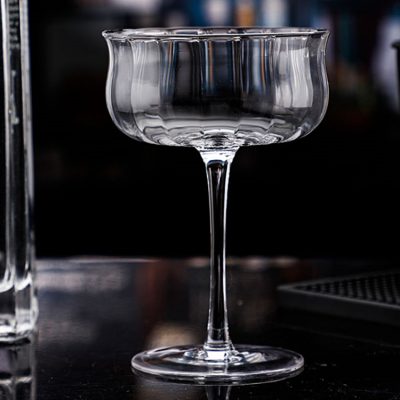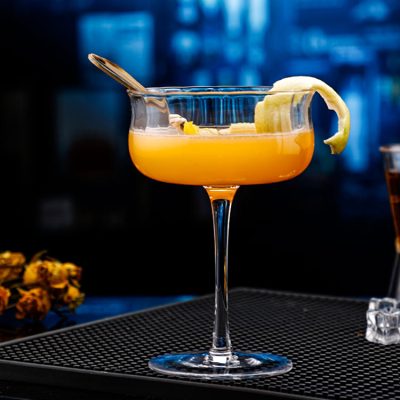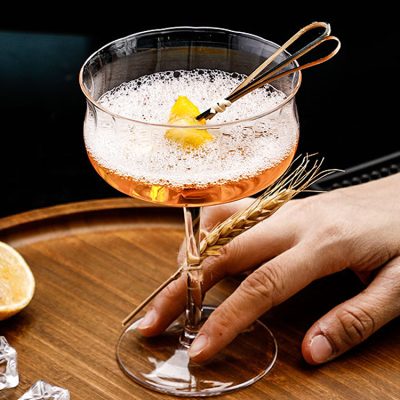 Product Name
Cocktail Glasses
Material
Crystal glass
Capacity
200ml
Customized
Designs such as new shape, material, color, size, printing, packaging etc.
Size
100*60*24mm
Weight
85g
Usage
Perfect for Garden Parties Picnics, Barbecues, Weddings and Celebrations
MOQ
5 pcs
Sample
1. Free for existing samples;
2. For customer design samples, sample fee is USD100/item, sample fee can refund once order quantity can meet up with MOQ in general;
3. Sample time is 7-10days;
4. Western Union or paypal is acceptable for samples .
Delivery
Delivery time is in 25-35days after receiving the deposit
Delivery term: FOB, EXW, CIF are available.
Cocktails are works of art. You can't just find a random wine glass and pour it out – they take a certain amount of time and skill to blend, so should be served in a nice and appropriate wine glass. Before using, you need to check whether your wine glass is clean, there are no gaps, watermarks or lipstick marks, etc. When holding the wine glass, hold the base of the wine glass or the stem of the goblet to avoid leaving finger marks, and do not put your fingers in the glass. Ideally, wine glasses should be chilled in the refrigerator before use. This is especially important for Martini, Coupe, Nick & Nora and Flute, as cocktails served in these glasses are often "drinked" without ice. Wine glasses need to be fully cooled in the refrigerator for 20-30 minutes. If you don't have a freezer nearby, then you can use ice cubes (ideally crushed, not cubes) and add water to cool the wine glass.  This method cools faster than in the freezer but not as good.
There are thousands of different shapes of wine glasses in the world, but if you have the ones mentioned here, basically all the wine glasses needed for cocktails and different occasions are basically complete. If not, a set of Collins, Coupe and Old-fashioned or Rocks will suffice. If you love champagne cocktails, you might also need Flutes, these glasses already hold most cocktails. The highball glass is taller than the Old Fashioned and shorter but wider and stronger than the Colin glass mentioned later. It's the classic glass of highball cocktails that can be found in almost every bar. The highball glass is very versatile, and the cocktails usually contain a lot of ice, mixed with a variety of drinks and other seasonings. In addition to MATINI, there are many short-drink cocktails that use this cup. Personally, I feel that this cup is characterized by simple lines, high feet so that the temperature of the hand will not affect the wine (there is often no ice in short drinking, and the temperature is completely controlled by the ice during the bartending process), and the design of the cup body can clearly be seen. See decorations.