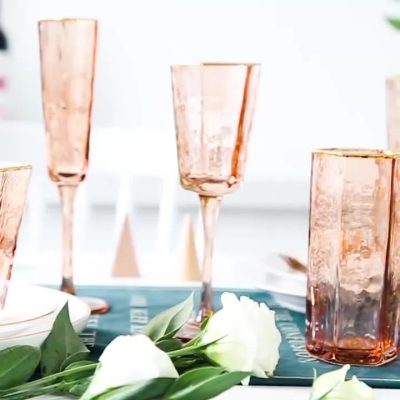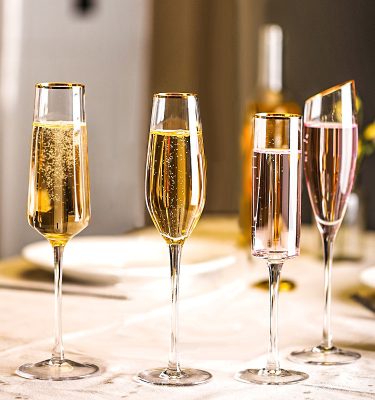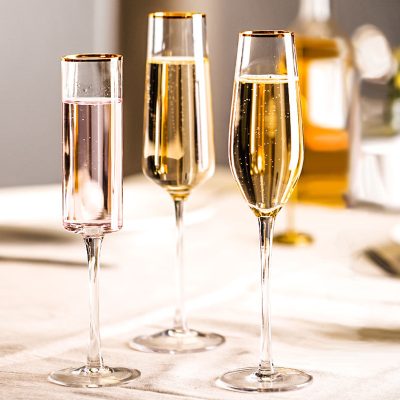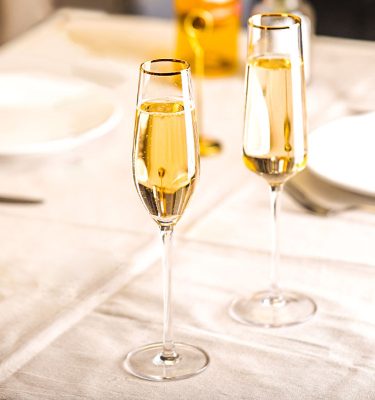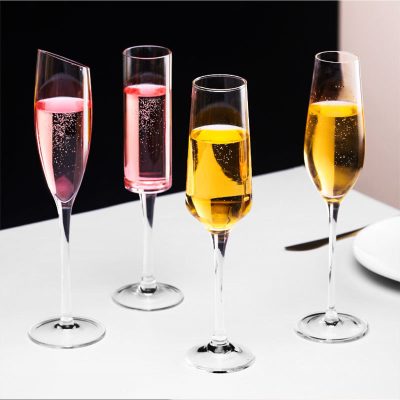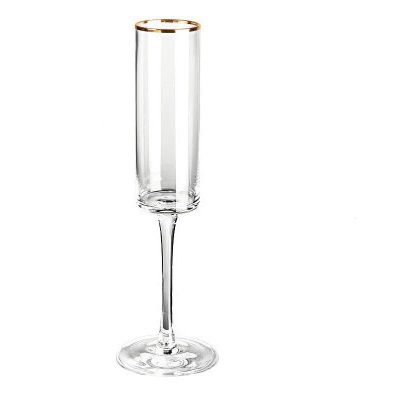 | | |
| --- | --- |
| Product Name | Champagne Glasses |
| Color | Clear |
| Capacity | 250ml |
| Size | 50*90*30cm |
| Weight | 230g |
| Material | Crystal |
| Craft | Handmade |
| MOQ | 8pcs |
| Application | as your request |
| Sample | provide free samples without express costs |
| Customization | support customization (more than 1000 pieces ) |
Lighting, comfortable environment, exquisite food pairing, every point is an indispensable element when tasting fine wine. A good champagne glass is not only a visual enjoyment, but also gives more display space for the champagne, so that the champagne can get more space to show the best state in terms of smell and taste buds. Some wine glasses can make the wine have a larger area of ​​contact with the air, and the aroma of the wine can be released faster; while some wine glasses can slow down the release of bubbles, so that the back half of the tongue can also feel the jump of the bubbles;The appearance of tulip wine glasses has eased the long-standing controversy about whether to use flute glasses or white wine glasses to taste champagne. Major wine glass brands have successively launched tulip series wine glasses, and this trend has quickly swept across the major wineries in the Champagne region. If you are fortunate enough to visit the Champagne region, whether it is big-name champagne or small-scale champagne, tulip-shaped wine glasses will be prepared for you to taste.
The flute-shaped champagne glass is slender and the champagne liquid is not easily oxidized quickly. The flute-shaped design of this wine glass maximizes the aroma and freshness of the champagne. We all know that the drinking scene of champagne is generally in celebrations, ceremonies, ceremonies, parties, or occasions when men and women are dating. These drinking scenes are not the kind of occasions where you have to finish your glass of wine quickly. Moreover, the attribute of champagne is to drink slowly. Therefore, drinking champagne is more about holding a wine glass and drinking while chatting, or setting the wine glass aside and taking a sip from time to time after chatting. Therefore, in order to prolong the best drinking taste of champagne, a wine glass that can reduce the oxidation time of champagne liquid is more needed. At this time, flute-shaped champagne glasses are the best choice.