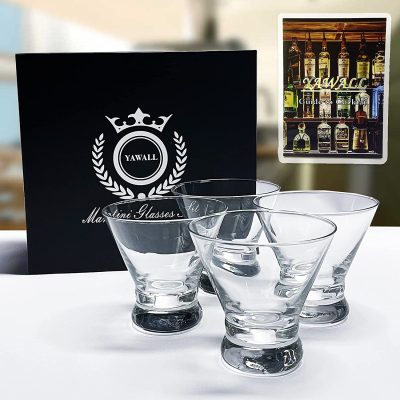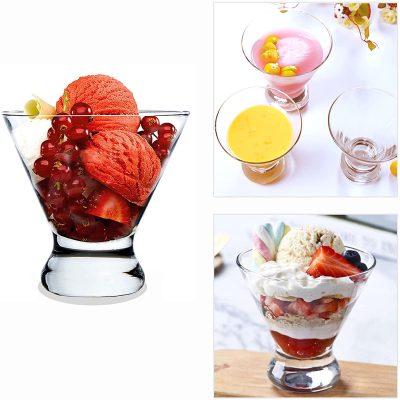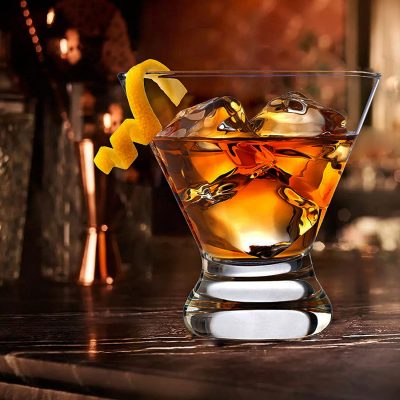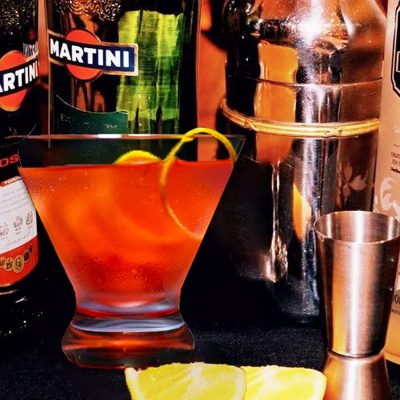 | | |
| --- | --- |
| Product Name | Cocktail Glasses |
| Material | Food grade material |
| Style | Creative  unique nordic style |
| Size | 87*67*80MM |
| Net weight per piece | 115G |
| Packing | Brown box+ Carton |
| Occasion | Restaurants /Bars/ Night Club/ Party/ Birthdays Weddings/Home |
| MOQ | 8 Pcs |
| Application | Hotel Restaurant Home Wedding Party |
| Sample | We support 1Pc free sample,you just need pay shipping fee |
Martini glass, which is the most commonly used glass in cocktails. It is also the most used cup for short drink cocktails. A butterfly-shaped champagne glass is more commonly used in cocktails, and champagne glasses are great for serving short drinks (no ice). The curvaceous Coupe makes the angular V-shaped lines of the classic Martini glass look a bit dated, but somehow if you put a martini A wine in a round glass cannot be called a martini. The capacity of the martini glass should not exceed 7oz / 20cl, because a real martini with too much liquid may heat up quickly and affect the taste before you finish it. Store in the refrigerator, making sure to cool sufficiently before using. Another wine glass whose name is the most famous cocktail, it is also perfect for sipping spirits such as whisky. It adopts a large cup shape that reflects luxury, with a heavy base and a flat bottom. A locker glass is basically a practical old-fashioned glass wine glass, but the overall glass and rim are heavier and stronger, and are usually made of tempered glass, making it better for cocktails that need to be mashed in the glass. If there was one very durable wine glass ever to mention, this is it.
Named after the Collins cocktail, the name "Collins" is an all-purpose term for this slender straight glass. Not to be confused with the similar, slightly flared, wider and more importantly smaller "Highball" cups. The 12 oz Collins glass has everything you need for a cocktail, perfectly holding 330ml of beer or soda. However, many favor the larger 14-ounce glass. As David Embury puts it in his "The Fine Art of Mixing Drinks," "Don't expect to order Highball in a bar where all glasses are bigger than sour glasses, unless you're ordering a double. Ideally use an 8oz (235ml) highball glass as these are the best accompaniment to highball and fizz type cocktails. Use frozen or at least refrigerated.