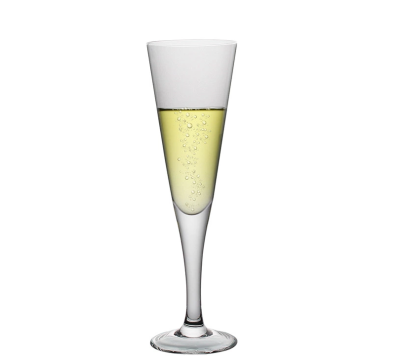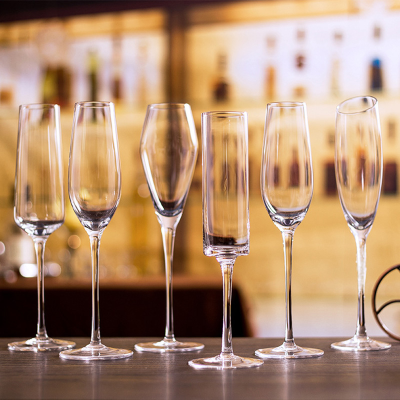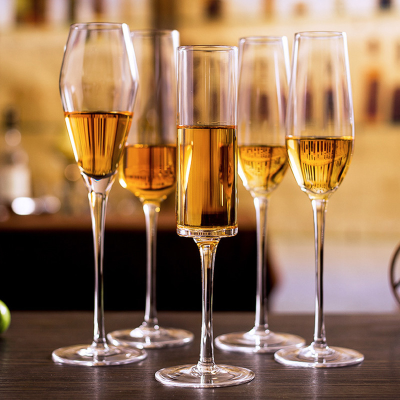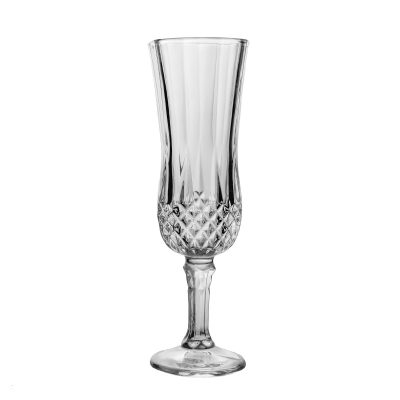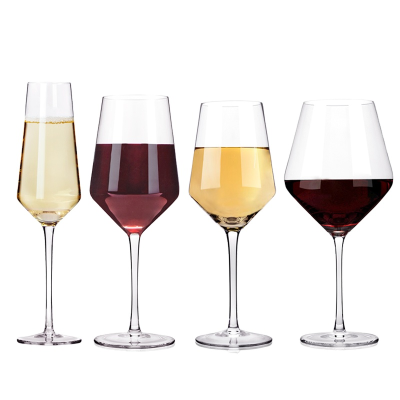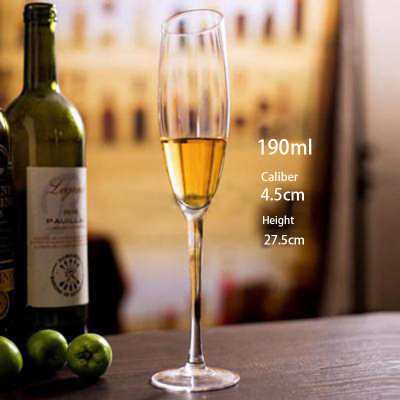 | | |
| --- | --- |
| Name | Champagne glass |
| Material | Crystal Stand, Lead-Free Glass |
| Capacity | 175 ml |
| Color | Chrome, Clear Crystal |
| Packing | 2pcs/set, Color Box or Gift Box Packing |
| Size | 44x245mm |
| Weight | 160g |
| MOQ | 2pcs |
| Application | Home Restaurant Bar Hotel |
| payment | T/T, Western Union, Paypal, Alibaba Trade Assurance |
| Mode of transportation | Sea shipping for large quantity, DHL, UPS, Fedex, EMS, China Post for small quantity |
Champagne glass (English: champagne glass) refers to a glass wine glass specially used for drinking champagne. There are three types of tulip flower shape, flute shape and saucer champagne glass. There are three types of champagne glasses, including flute-shaped, tulip flower-shaped and shallow saucer champagne glasses (English: champagne saucer, also known as champagne saucer).
The flute cup: called Champagne flute (English: Champagne flute, French: Flûte à Champagne), the cup is slender. The flute-shaped body can make the bubbles of the wine not easy to disperse, making the champagne more delicious. Tulip flower shape: Because champagne itself is white wine, the difference is foaming, so, wine glass glass wine glass is also used for drinking champagne, but it is more streamlined than the whole wine glass, and the glass body is slender and shaped like a tulip. Flowers, the mouth of the cup is small and the belly of the cup is large. It can hold the aroma of wine and is generally used for drinking champagne produced in the Champagne region of France and sparkling wine produced in other countries and regions.
Shallow saucer champagne glass (cocktail glass): refers to a special shape goblet, which can be used for the construction of champagne springs in weddings and other festive celebrations, used for guests to drink ceremonial champagne, and can also be used for other occasions, such as Drink cocktails and eat western snacks in the bar and drink restaurant. Champagne glasses are divided into two shapes, European style and North American style, both of which can be used for cocktail drinking and can also be used as a snack container. The difference between the two is that the European cup is round and soft; the North American cup is triangular, with direct and tough lines. There is another name for this shallow saucer champagne glass called a cocktail glass.