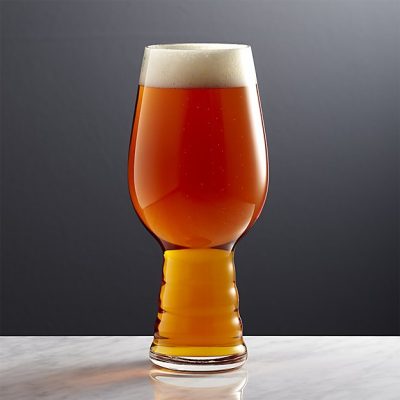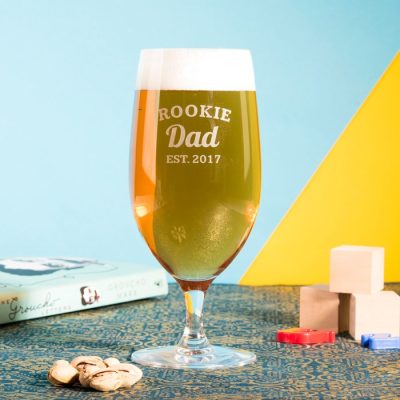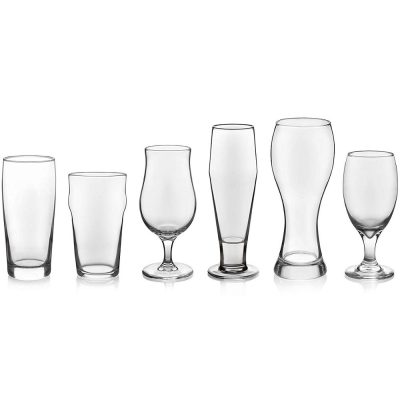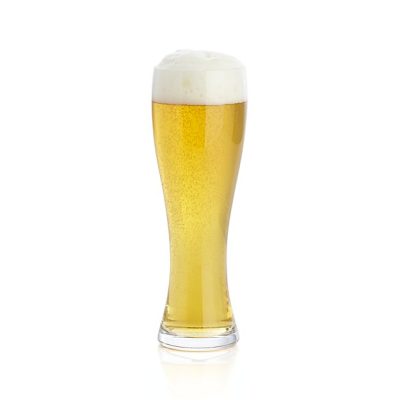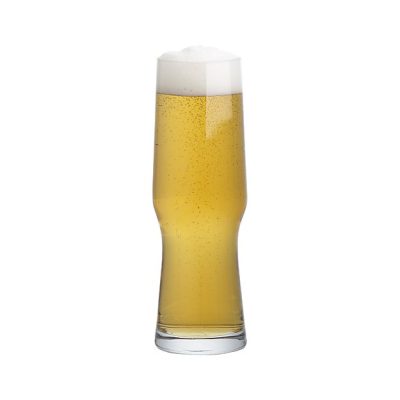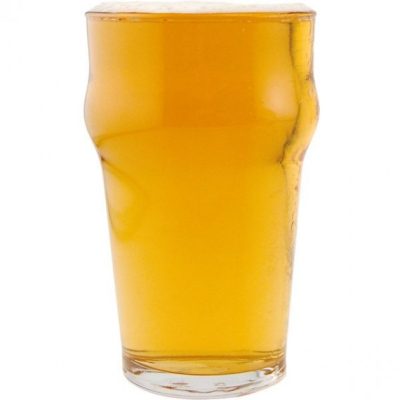 | | |
| --- | --- |
| Product Name | Beer Glass |
| Color | Transparent |
| Capacity | 500ml |
| Material | Soda Glass |
| Craft | Machinemade |
| Size | 87*71*100mm |
| Weight | 280g |
| MOQ | 15 pcs |
| Application | Home/Hotel |
| Sample | provide free samples without express costs |
| Customization | support customization (more than 1000 pieces ) |
Beer mugs have a capacity ranging from 360-1500 ml. Its shape, like its volume, is also varied. The shape of the beer mug is different, and it is related to the origin of the beer, the type of raw materials, the production method, and the drinking method. Generally speaking, because beer is drunk after being refrigerated, the drinker's hand should not touch the body of the cup, so as not to affect the taste of the wine, so some beer glasses have high feet. Due to the low alcohol content of beer, the drinking volume is large and the volume of the cup body is large. Beer mugs also have flat-footed glasses, but flat-footed glasses generally have handles. A qualified alcoholic who drinks different wines will definitely ask for the corresponding cup. This of course also applies to beer. With the help of the right beer mug, different styles and brands of beer can often better reflect its flavor and characteristics. However, when it comes to beer mugs, many people probably think of draft beer mugs. One of the most common beer mugs, which hold a pint, hence the name, resembles a truncated cone. There are many other types of pint cups, such as Nonic Pint Cup (NonicPint), which is based on the original pint cup with a circle of protrusions. broken". It is also easier to remove when multiple cups are stacked. Especially common in American bars. The pint glass has an enlarged mouth and is perfect for a free-flowing drink. Applicable beer: very suitable, most light-colored refreshing beer, British and American ale beer.
The Pearson glass is also one of the most common wine glasses. It is usually slender, wide at the top and thin at the bottom, which can well display the aroma of the beer. At the same time, the slender shape is suitable for gulps, and it is also convenient to observe the clarity and color of the beer. It also maintains a nice froth shape well, so it got its name from being used for drinking Pilsner-style beers. The flute cup can also be used to drink beer, because its long and narrow shape can arouse enough foam when pouring beer, and it will not disappear quickly, and it is also good for the surging of the bubbles. The design of the tall feet allows people to drink beer without holding the wall of the glass, which causes the temperature of the beer to rise too quickly, and is also elegant.