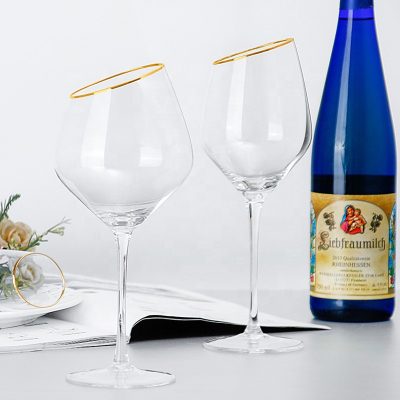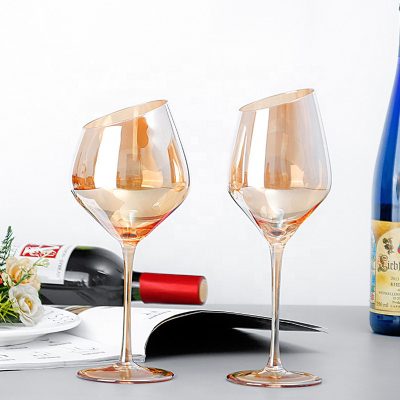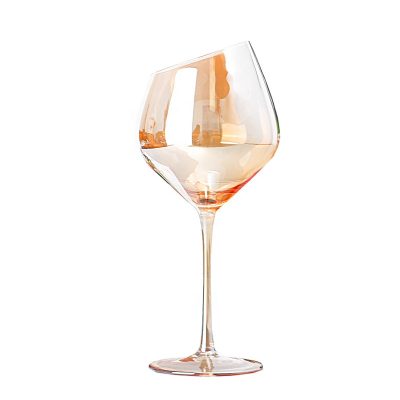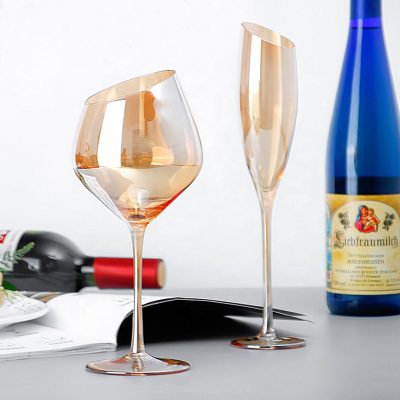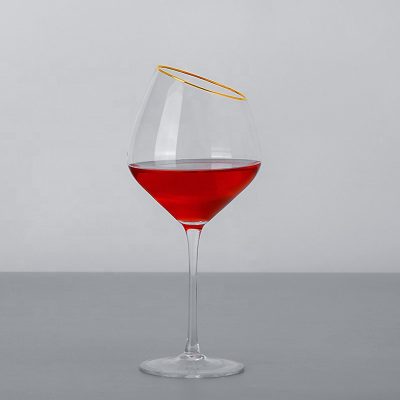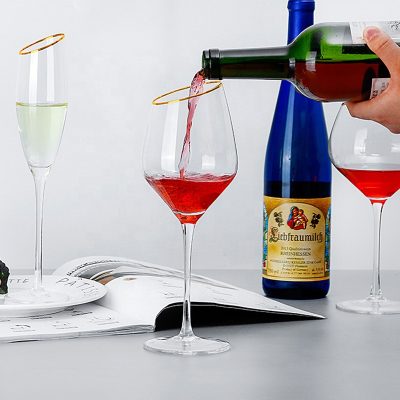 Product Name
Wine Glasses
Material
Glass
Size
113*102*235
Weight
330g
MOQ
4 PCS
Cetificates
CE,EEC
Color Options
rose gold and gold
Samples
Normally sample prepare need 2 days, shipping need 1 weeks.
Usage
 Hotel, restaurant, home

For dessert,ice cream

 Packaging
 Safety packaging, 6pcs/ctn,or as your specific requirements
Goblet, this kind of cup holder has a slender foot, so it is called a goblet. Drinking red wine is very particular about a word. To truly taste its original flavor, a certain temperature is required first. The purpose of the high foot is to isolate the temperature of the taster's palm from the bottom of the ball cup that holds the wine, so as not to affect the temperature of the red wine. Different goblets should hold different wines, and the pouring procedure, pouring method and the amount of wine in the cup should be paid attention to. Drinking wine is the perfect combination of smell and taste. Different wines smell and have very different aromas, and those good wines that have been around for years or even decades happen in the glass the moment they leave the bottle and come into large contact with the air. Because of this, the wine glass has the magical effect of releasing fragrance; gathering fragrance; seamlessly linking taste. The red wine glass is generally larger than the white wine glass. . The area that needs to be in contact with the air needs to be larger to release the beauty of the wine itself. Taste.
Mechanism products – basically the products seen on the market are completely clear materials, with a single shape, less styles, heavy products, poor product flow, and the transition between the cup and the bottom is blunt, but the product size specifications are consistent. Better, no air bubbles and water ripples, poor firmness. When drinking red wine, you should use three fingers to gently twist the legs of the goblet, or it is okay if someone grabs the legs of the glass, but be careful not to hold the belly of the wine glass with your palm, because the The temperature will spoil the taste of the wine in the glass. If it is a red/white wine glass: Hold the corner of the glass with your index and middle fingers, and hold the glass close to the body when drinking. The temperature of your hand will help the red wine to release its aroma. Since the drinking temperature of red wine is 12-18°, special attention should be paid to the holding method of the red wine glass so as not to touch the belly of the glass. You can also hold the base of the wine glass with your hands to avoid waking up too quickly.