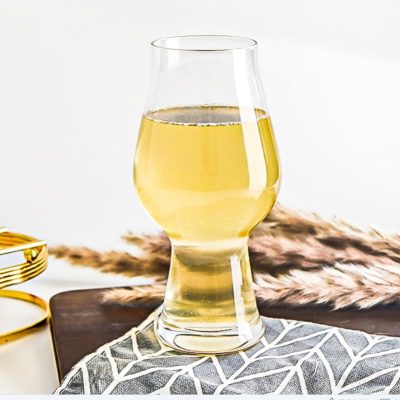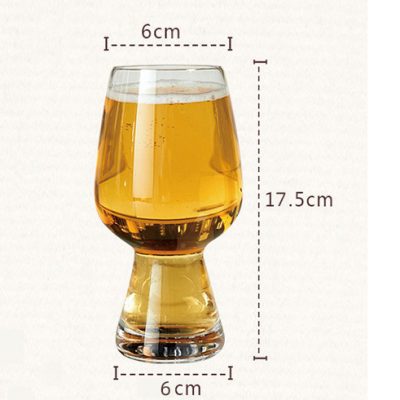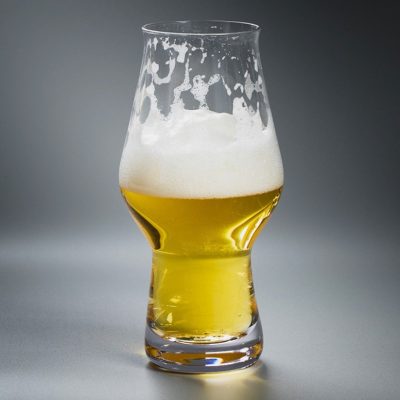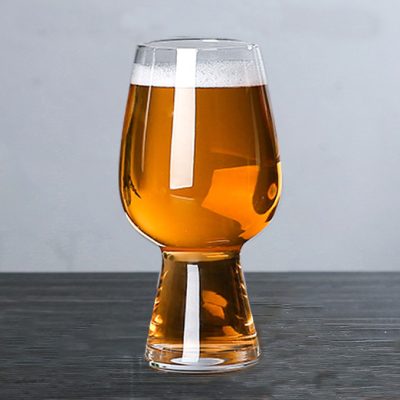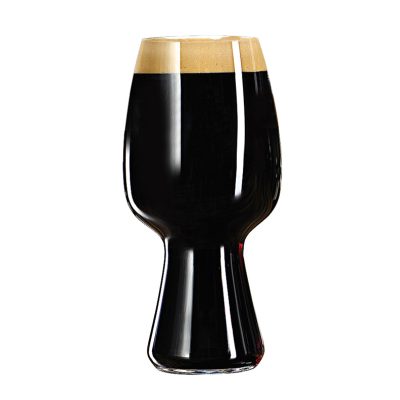 | | |
| --- | --- |
| Product name | Beer Glass |
| Material | Lead-free and high-flint sodalime glass |
| Technology | Machine made |
| Capacity | 440ml/16oz |
| Size | 107*58*60mm |
| Weight | 467g |
| MOQ | 6 pcs |
| Package | 1pcs/box |
| Delivery | 20-30days |
| Payment | T/T, L/C, West Union, PayPal, Credit card |
| Decoration |  logo printing, frosting, sandblasting, hand painting, laser etching, electroplating, color spraying etc. |
Traditional German beer mugs generally have a lid attached to the body of the mug and a handle. The texture is tin, pottery, porcelain, glass, wood, silver and so on. There are beautiful patterns or pictures on the outside of the cup. As for why this traditional beer mug has a lid, there is a saying that in the era of plague in Europe, for hygiene and cleanliness, there was a lid on the beer mug. But beer mugs are generally made of glass, with equal volumes of 500 ml and 1000 ml. In our country, this kind of beer mug is generally called "Zha", some say it comes from the English word draft, and some say it comes from jug. But in fact, the Chinese "zha" comes from the English jug, which refers to a pot or jar with a handle. Draft is the meaning of bulk beer, not specifically beer mugs. Beer glasses in Europe, especially in countries with a tradition of brewing beer, need different wine glasses due to different types of raw materials and production methods, such as beer produced by top fermentation (ale in the UK) and beer produced by bottom fermentation. . The beer mug is probably the most familiar beer mug to the public. Scattered in all kinds of barbecue, barbecue restaurant. The most obvious features are that it is large and large, the cup wall is thick, and there is a handle. Top-fermented wheat beers include German (Weißbier/Weissbier/Hefeweizen) and Belgian (witbier), which contain a large amount (50% or more) of wheat, are low in bitterness, and are malty and fruity. Unfiltered wheat beer has a certain degree of turbidity, and because of its special yeast and a lot of wheat ingredients, wheat beer produces a very rich foam. On the other hand, the narrow bottom and slightly wider top of the wine glass is not only easy to hold, but also helps to release the aroma and facilitate the formation of dense and thick foam. Most wheat beer mugs have a volume of 500ml and will have some extra room for foam to form. Take the above 500ml Pilsner mug as an example, there are still a few centimeters above the scale from the mouth of the cup, and these centimeters are reserved for the foam. When pouring wine, you can tilt the wine glass and pour it slowly to minimize the formation of foam. Depending on the situation, stand the wine glass upright and pour the rest of the beer until the foam reaches the edge of the glass. If a 500ml bottle of beer is full before the glass is poured, it means that there is too much foam when pouring; if the glass is not full after pouring a bottle, it means that there is too little foam. Probably the former occurs in most cases. Here is a little tip. If the cup used is dry, you can rinse it with water before pouring the beer, so that too much foam will not be generated.