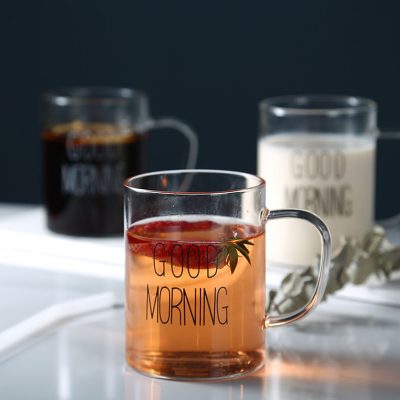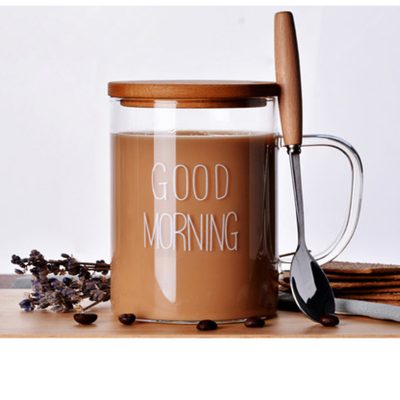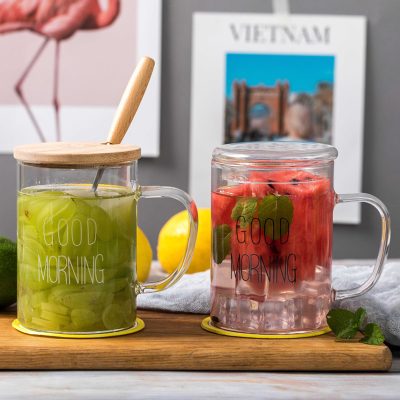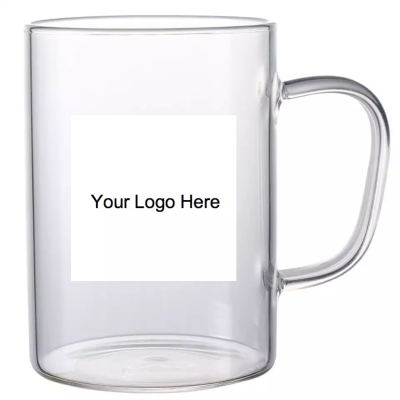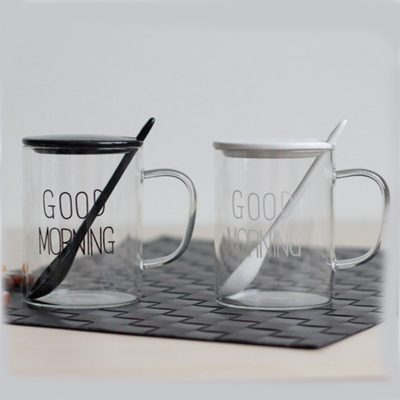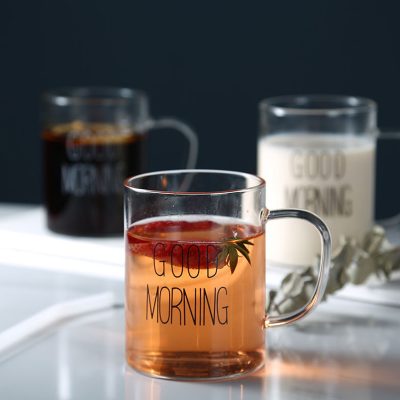 | | |
| --- | --- |
| Product name: | Glass Mugs |
| Top diameter: | 107mm |
| Bottom diameter: | 100mm |
| Height: | 166mm |
| Weight | 416g |
| Capacity | 400ml |
| Packing: | 1pc/brown box ,6pcs/ctn |
| MOQ | 9 |
| OEM | OEM |
| OEM/ODM | Highly welcomed |
| Craft | Handmade.Mouthblown |
A mug is a type of cup, referring to a mug with a large handle. Because the English name of the mug is mug, it is translated into a mug. Mug is a kind of home cup, generally used for milk, coffee, tea and other hot drinks. When we get a mug, the first thing to look at is its appearance, its texture. A good mug has a smooth surface glaze, uniform color, and no deformation of the cup mouth. Then it depends on whether the handle of the cup is installed upright. If it is skewed, it means that the cup is a defective product, and there should be no glaze shrinkage at the connection with the cup body. If it does, it means that the workmanship of the cup is not fine enough. We can also point the cup at the sun, and a good mug should have a certain degree of light transmission.
Glass refers to a cup made of glass, usually made of high borosilicate glass, which is fired at a high temperature of more than 600 degrees. Glasses, bowls, etc. for daily use are all made of this material, which is characterized by a small temperature difference. For example, pour boiling water into a glass that has just been taken out of the refrigerator, and it is likely to burst. In addition, heating soda lime glass products in microwave ovens is not recommended due to the same safety risks. This type of material is also called super heat-resistant glass, and the very popular glass pots on the market are made of this material. It is characterized by particularly good heat resistance, and the sudden temperature difference is 400 °C. However, at present, domestic manufacturers rarely produce glass-ceramic cookware, and most of them still use glass-ceramic as cooktop panels or lids, so there is still a lack of standards for such products. It is recommended that consumers check the quality inspection report of the product in detail when purchasing to fully understand the performance of the product.